The Royal Danish Air Force strengthens ties with VRpilot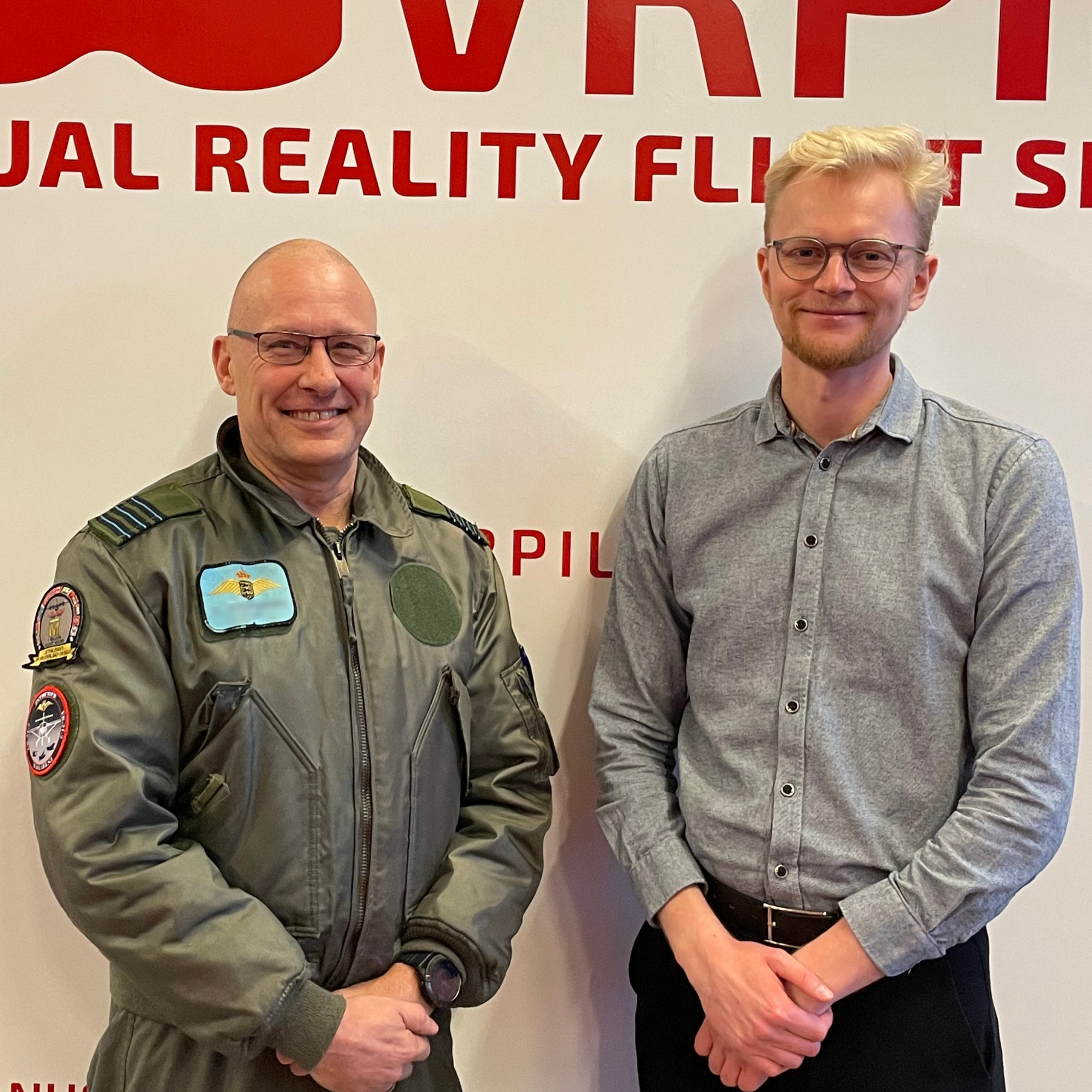 The Royal Danish Air Force strengthens ties with VRpilot 
After almost a year and a half after signing the initial contract for VRflow and VRguide for the T-17 basic trainer aircraft, The Royal Danish Airforce (RDAF) is now ready to increase their VR based training activities.
It is therefore with great excitement that we can announce that VRpilot and RDAF have now agreed on implementing VR-based flight training based on VRpilot's basic flight training platform, VRbasic.
VRbasic is an easy-to-use aircraft specific basic flight training platform. The simulators will be installed and operated at the RDAF Flying School based at Karup Air Base.
RDAF will be using the VRbasic simulators for basic flight training for both the T-17 and T-6 aircraft. The VR based flight simulators will enable the students at the RDAF Flying School to train flight maneuvers on ground in preparation and as a supplement to flight training in the actual aircraft. Furthermore, it will enable the students to get familiar with the T-6 platform before continuing their education at Sheppard Airforce Base in Texas, USA.
Henrik "HEK" Næsby from RDAF: We are very pleased with having a partner like VRpilot, who is able to quickly respond to our training needs. The virtual reality technology is still relatively new to an organization like ours, so having a partner that can help with everything from understanding our needs, defining a project, executing it and most important of all, supporting it, is very valuable.
Thor Paulli Andersen, CTO and Partner at VRpilot: Having such a great partnership is  beneficial for both parties. Fulfilling RDAF's exact requirements and delivering a finely tuned product assists us in ever increasing the quality of our products.
RDAF will soon have implemented the entire VRpilot product portfolio, including VRflow for T-17, VRguide in T-17 and VRbasic for T-17 and T-6. RDAF will start using the VRbasic simulators during the early spring of 2022.
VRpilot ApS – solutions created by pilots for pilots: VRpilot is a Danish company that develops and market flight training devices for professional users at ATOs, airlines and air forces. Our products offer a high level of detail and immersion, maximizing the learning potential of pilots through advanced technology.
About Royal Danish Air Force Flying School: The RDAF Flying School is based at Karup Air Base. The primary purpose of the Flying School is to select qualified pilot students for subsequent training to become a pilot with the Royal Danish Air Force. The RDAF Flying School operates a fleet of 27 SAAB T-17 Supporter aircraft. Web: RDAF Flying School (Danish).
For more information, feel free to reach out to the VRpilot team on info@vrpilot.aero