About us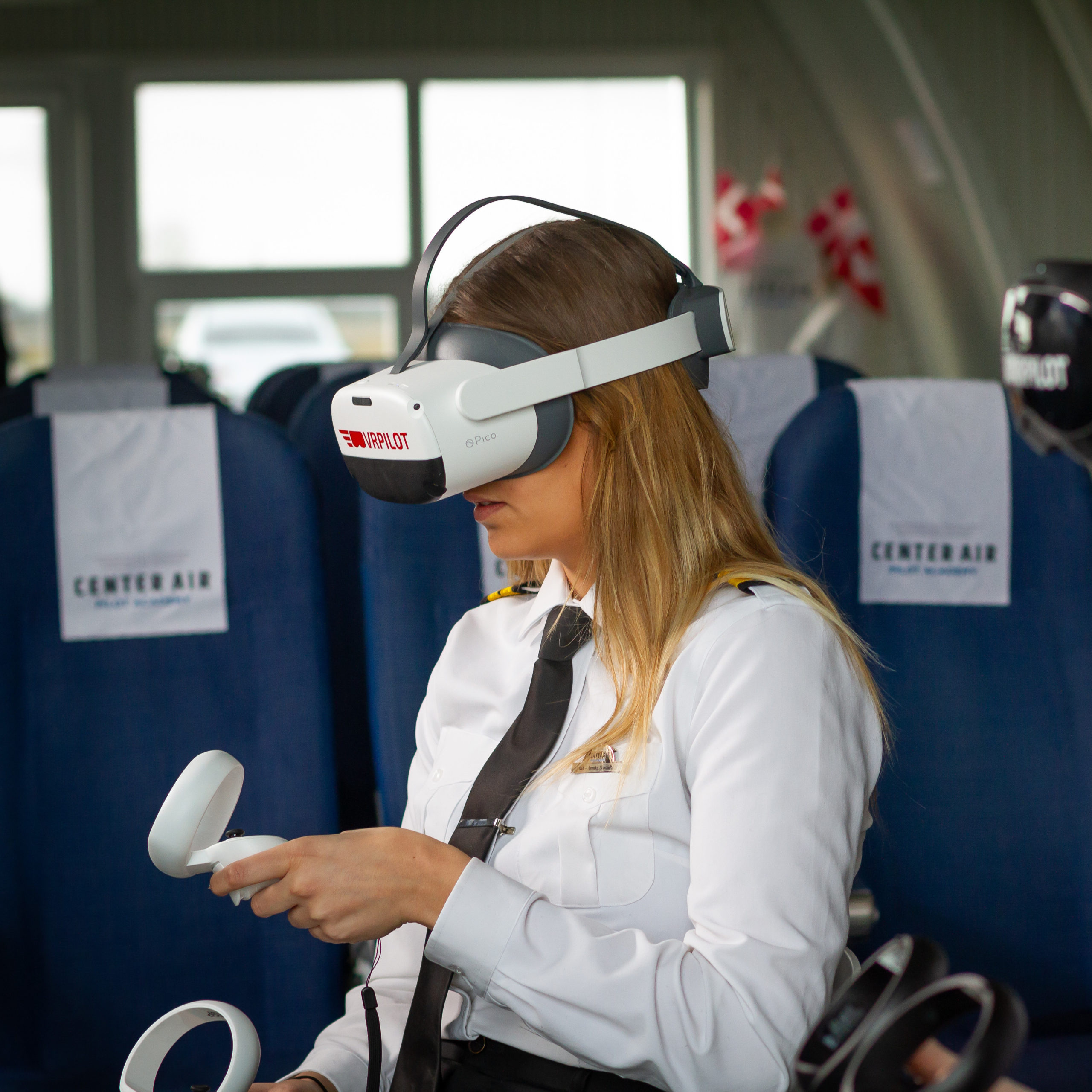 VRpilot is a Danish company that designs, develops and sells virtual reality training applications for professional use. Designed for maximum immersion and realism, our solutions are efficient tools for procedure training, cockpit familiarization, and other uses for ATOs, airlines and air forces as well as private individuals.
VRpilot is located in Lystrup, north of Aarhus in Denmark. We rely on years of experience with flight training, virtual reality technology, craftmanship and putting cutting edge technology to practical use.
VRpilot have sales representative covering all regions of the world, so contact us directly and we will arrange a demonstration.   
VRpilot ApS
Skavholmvej 3 B
8520 Lystrup
Denmark
VAT no.: DK40266143
The VRpilot management team
The management team behind VRpilot is a mix of very diverse profiles, including aerospace engineers, pilots and graphics artists. All these skills come into play when designing our cutting edge VR training applications.
Kim Groth Bager
Head of Graphics
Dan Ulrich
Head of Business Development
VRpilot's advisory board and advisors consist of experts in aviation and aerospace. They provide valuable knowledge, network and experience to VRpilot's product development and business strategy.
Advisory Board Member
Thomas Eriksen is an experienced commercial pilot and flight instructor. He co-founded GreyBird Pilot Academy where he today acts as Chief Flight Instructor. He also flies Dassault Falcon 2000 as a commander. 
Thomas helps VRpilot with product development, using his immense flying experience and experience as a flight instructor.
Find Thomas on Linkedin here
Advisory Board Member
Erik Christensen is an EASA certification specialist with decades of certification experience from SAS and the Royal Danish Air Force.
Erik helps VRpilot with the certification standards regarding flight simulators and provides inputs to the design of our simulators with regards to certification.
Find Erik on Linkedin here
Advisory Board Member
Ove has a rich and diverse flying background and has flown everything from the F-104 Starfighter to the Airbus A320. Ove also has extensive experience with flight instruction and has recently acted a Head of Training with one of the largest flying schools in the Nordic countries.
Ove advises VRpilot on matters related to airline training, ensuring that VRpilot's products meet airline training needs, and provides expert kowledge on the Airbus A320.
Find Ove on Linkedin here
Advisory Board Member
Klaus Romme is an experienced ATR pilot and the CEO and Head of Training at Horisont 
Klaus is helping VRpilot with his huge aerospace network, in-depth knowledge and knowhow on the ATR platfrom
Find Klaus on Linkedin here
Advisor
Jan is an experienced airline pilot and a passionate user of VR technology.
Jan currently flies the Boeing 737NG and 737 MAX, and has previous experience on ATR aircraft.
Jan assists VRpilot with expert knowledge and know-how on the 737 and ATR aircraft.