Nortávia becomes first Portugese flight school to implement VR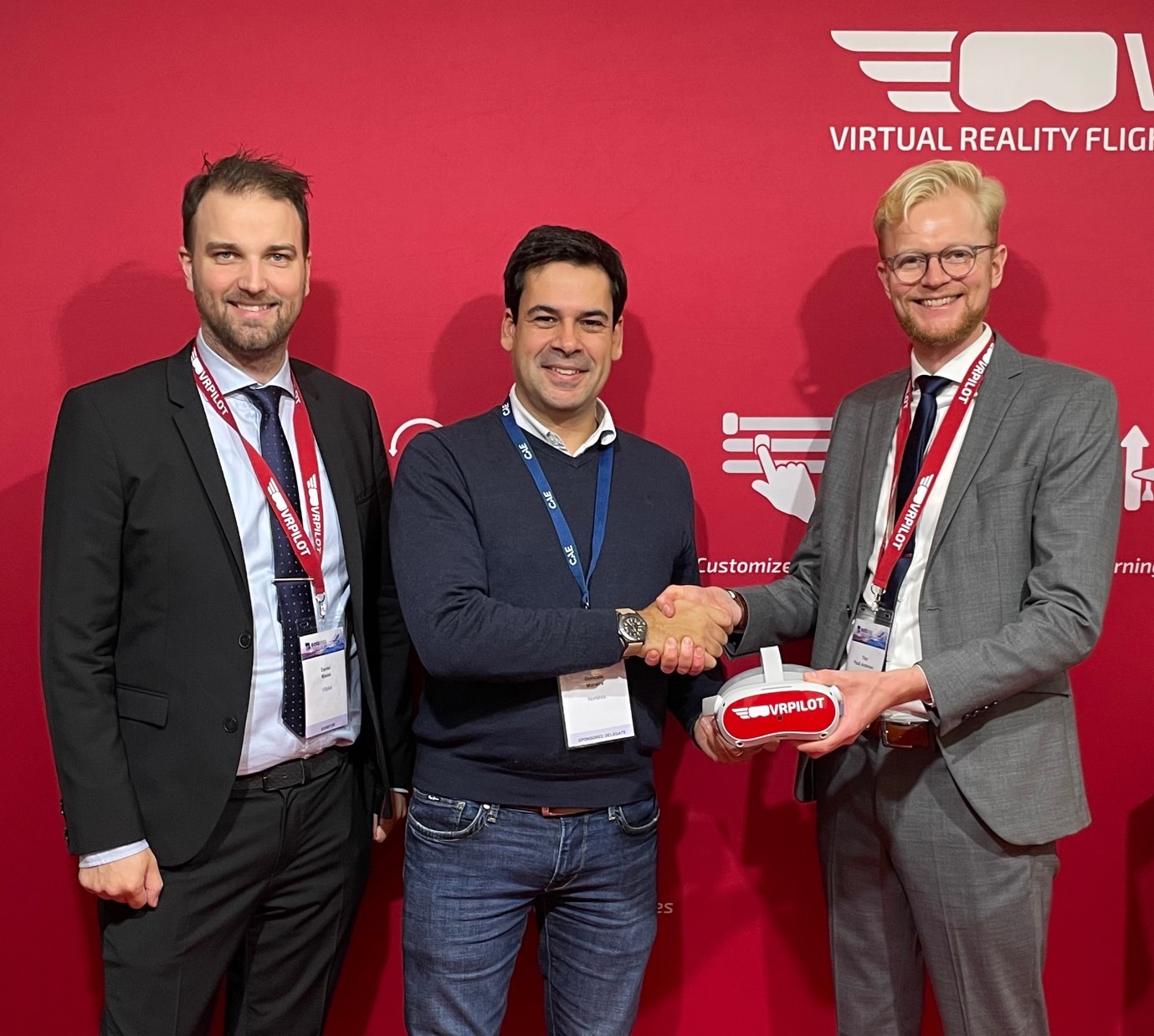 Nortávia becomes the first Portuguese flight school to implement virtual reality in its training program
Major Portuguese flight school, Nortávia, has entered a partnership with VRpilot to deliver interactive procedure training solutions for all phases of Nortávia's ATPL program. This will provide their students and instructors with cutting-edge procedure training tools to maximize the efficiency of time spent in the aircraft and simulators.
Offering integrated ATPL courses at their Maia Aerodrome near Porto, Nortávia operates a diverse fleet of aircraft. VRpilot will deliver its VRflow procedure training platform for Nortávia's training on the Cessna C152, Cessna 172, Tecnam P2006T, and Airbus A320.
Gonçalo Moreira, General Manager, Nortávia: "At Nortávia we are constantly looking for methods to improve our flight instruction and as such we have been seeking the best digital tools to complement our well-seasoned teaching techniques. With VRpilot, we are confident that our student pilots will benefit from accelerated learning of SOPs and cockpit flows. We expect it to reduce 10-15% in cockpit adaptation time, leading to more hours of effective flight training in the aircraft and in the simulator, crucial on the early development stages of any student. As we incorporate VRpilot into our curriculum, we remain committed to provide comprehensive guidance and support, ensuring that our students maximize the benefits of this advanced technology. Continuous feedback assessment will further aid us in refining our approach and optimizing the overall learning experience"
Daniel Maass, Partner, VRpilot: "Nortávia has made an unprecedented move for a European flight school to integrate virtual reality procedure training across all phases of their ATPL training program, providing their students with the unique advantage of having the same technology available for procedure training from their first flight up to their MCC/APS course. We are proud to partner with Nortávia on shaping the pilot education of the future – today."
Nortávia's collaboration with VRpilot positions them as trailblazers in Portugal's aviation education landscape. The integration of VRflow is set to distinguish Nortávia as the first Portuguese flight school to incorporate VR technology as an integral part of their pilot training curriculum.
Integrating VR into its ATPL program signifies a commitment to foster a new generation of highly skilled and competent aviators. By embracing VR technology, Nortávia aims to provide its students with a training experience that's not only immersive but also highly effective.
About Nortávia
Established in 1989, Nortávia is a leading aviation training institution in the North of Portugal. Over the years, we have evolved from training private pilots and aerial work to specializing in professional pilot education. Our commitment to excellence is evident through ongoing investments in infrastructure, a fleet of 22 aircraft, and the adoption of cutting-edge glass cockpits and flight simulators. Located in the beautiful Vilar de Luz area near Porto, we're dedicated to preparing the next generation of professional pilots for the dynamic aviation industry.
For more information about Nortávia, please visit https://www.nortavia.com/.
About VRpilot
VRpilot is a leading provider of virtual reality training solutions for the aviation industry. Its innovative VR technology is designed to enhance pilot and maintenance training by offering realistic, immersive experiences that improve skills and knowledge in a safe and controlled environment.
For more information about VRpilot, please visit https://vrpilot.aero/.