Alaska Airlines to explore VR training for pilots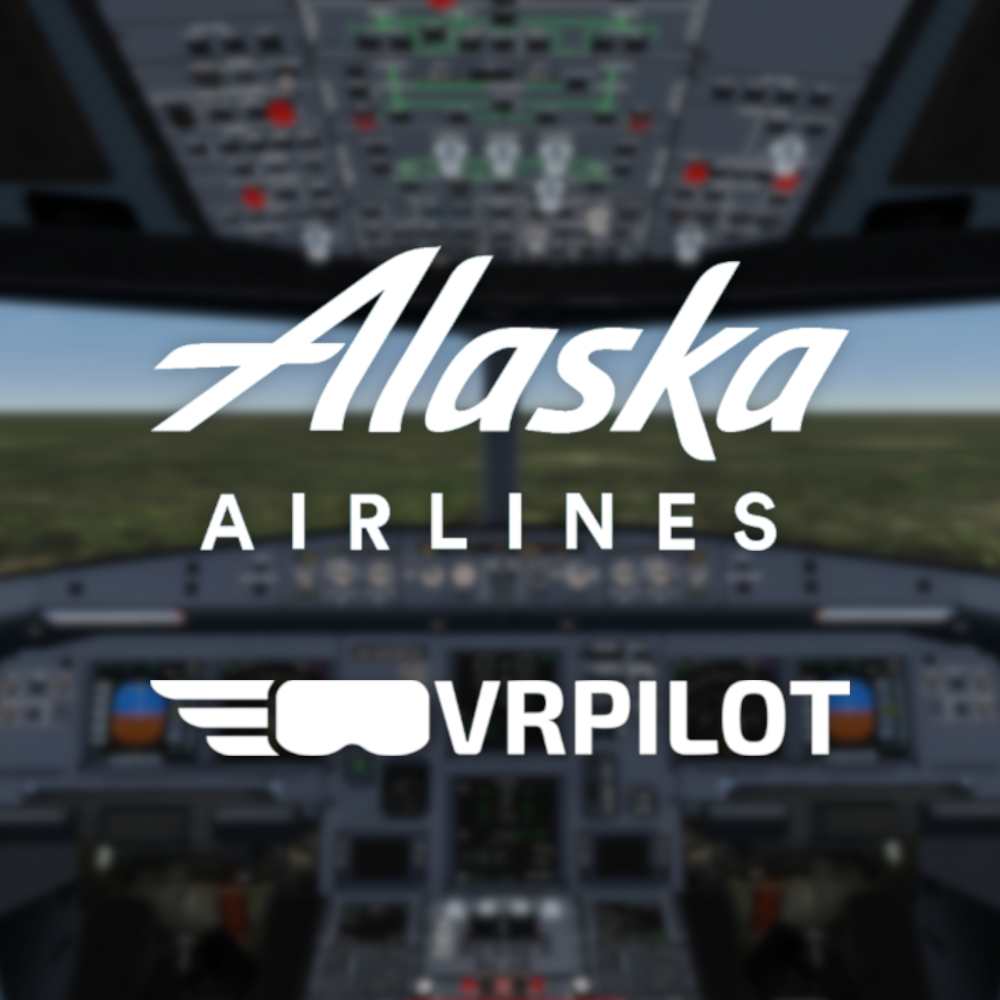 April 22, 2022
SEATTLE, WA – Alaska Airlines have acquired a number of virtual reality (VR) headsets with cockpit procedure training software from Danish training solutions developer VRpilot to evaluate the potential of VR technology in flight training.
The virtual reality cockpit procedure trainer offers greater training flexibility and a higher degree of self-directed training. The remote training capabilities of VRpilot's software will enable pilots to train remotely in the future, reducing the need for travelling to training centres and thus reducing the carbon footprint.
Scott Nielson, General Manager, Flight Operations Training at Alaska Airlines says: "At Alaska Airlines, we are always looking for new, innovative ways of improving our operation. VRpilot's product for our aircraft looks very promising, and we are looking forward to exploring the potential of this technology."
Daniel Maass, CEO at VRpilot says: "Alaska Airlines has a history of being first movers on new initiatives in the airline industry. VRpilot is proud to support Alaska Airlines in their effort to improve training quality and increase sustainability."
The VR training software delivered is for Alaska Airlines' new pilots, including normal procedures and memory items, preparing the pilots for simulator sessions and flight operations.
About Alaska Airlines
Alaska Airlines and our regional partners serve more than 120 destinations across the United States, Belize, Canada, Costa Rica and Mexico. We emphasize Next-Level Care for our guests, along with providing low fares, award-winning customer service and sustainability efforts. Alaska is a member of the oneworld global alliance. With the alliance and our additional airline partners, guests can travel to more than 1,000 destinations on more than 20 airlines while earning and redeeming miles on flights to locations around the world. Learn more about Alaska at news.alaskaair.com. Alaska Airlines and Horizon Air are subsidiaries of Alaska Air Group (NYSE: ALK).
About VRpilot
VRpilot is a Danish company that designs, develops and sells virtual reality training applications for professional use. Designed for maximum immersion and realism, our solutions are efficient tools for procedure training, cockpit familiarization, and other uses for ATOs, airlines and air forces as well as private individuals. Learn more about VRpilot at vrpilot.aero.
For more information, please reach out to
Scott Nielson
General Manager, Flight Operations Training
or
Daniel Maass
CEO, Partner