VRpilot participates in WATS 2022 in Orlando, FL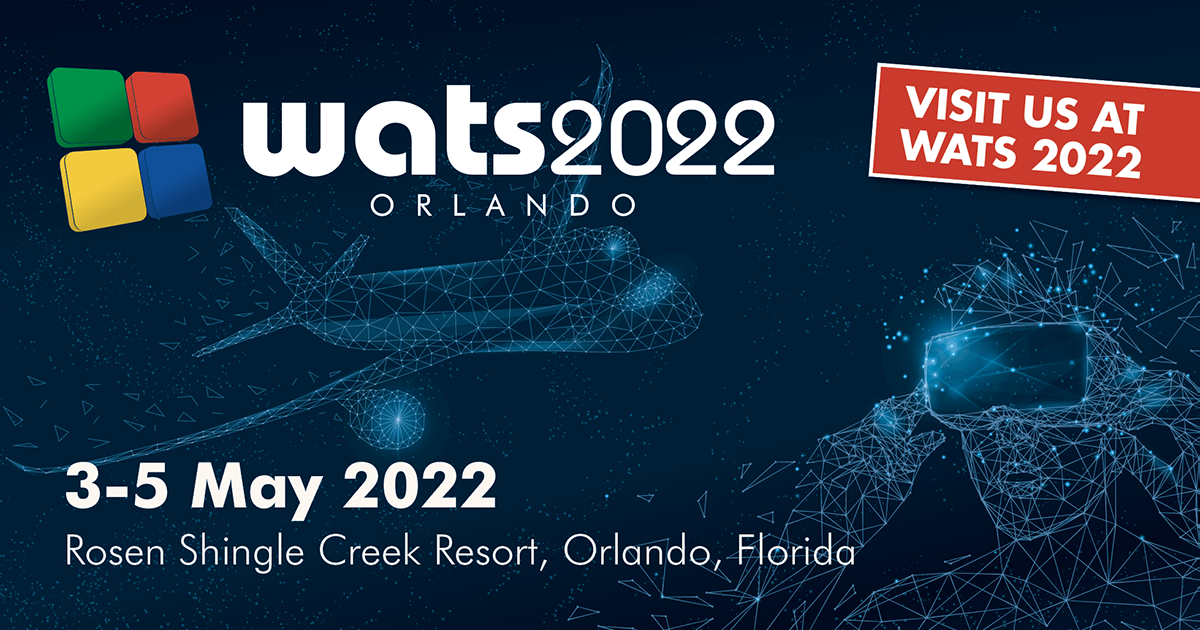 VRpilot will participate in the 2022 edition of WATS, the World Aviation Training Summit, May 3-5 at the Rosen Shingle Creek Resort in Orlando, Florida.
VRpilot will showcase our VR flight training solutions with focus on our cockpit procedure training platform, VRflow. Attendees at WATS will be able to experience VRflow for the Airbus A320 and Boeing 737NG on different VR headsets. Demos of other work will also be available. VRflow will be showcased in an enterprise solution setup with instructor PC/iPad app.
Daniel Maass (CEO) and Thor Paulli Andersen (CTO) will be on-site to answer questions, conduct demos, share experience from other customers and discuss solutions for potential customers.
We are looking forward to welcoming you at booth #600 (just by the right hand entrance)!