VRpilot delivers virtual reality-based procedure trainer for B737 to Center Air Pilot Academy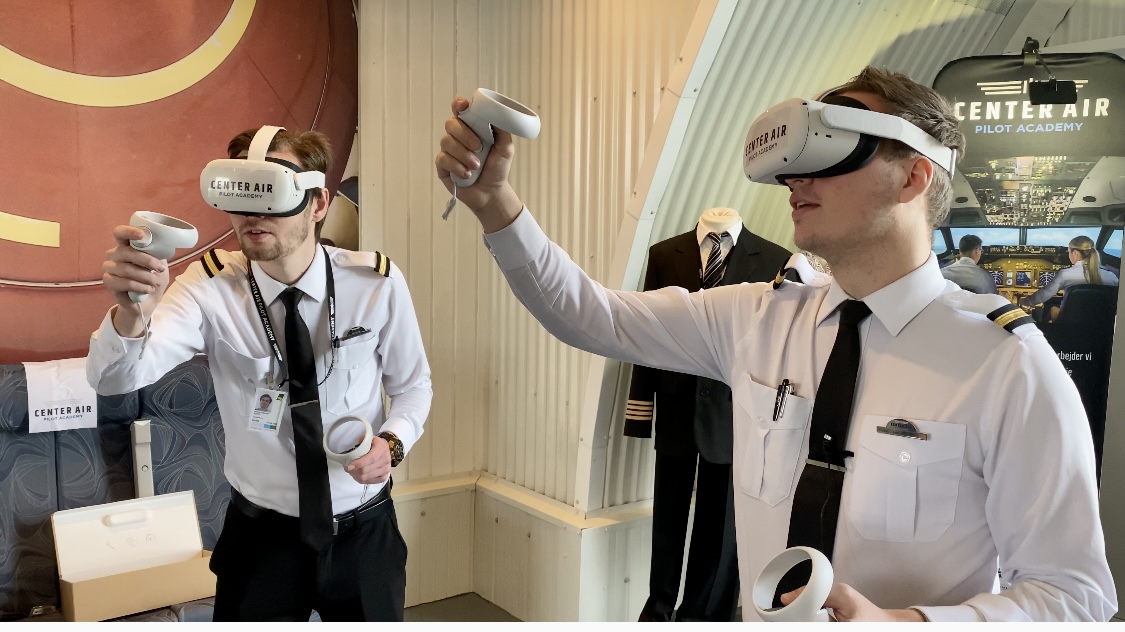 VRpilot delivers virtual reality-based procedure trainer for B737 to Center Air Pilot Academy
Wednesday the of February 2021 VRpilot delivered and received final acceptance from Center Air Pilot Academy (CAPA) for the delivery of their virtual reality (VR) based standard operational and emergency procedure trainer VRflow for the B-737. This delivery for an approved training organization for commercial pilots marks a groundbreaking date for a new approach to pilot training.
In addition to the VRflow trainer with multicrew training capability, CAPA will as well introduce the VRpilot 360 degree video classroom viewer, VRguide, in which a class of students can be instructed in a virtual cockpit, sitting together or remotely any place in the world.
As the first CAPA students went into the virtual B-737 cockpit, realizing the intense new dimension to training, ear to ear smiles started to spread- the benefits of VRflow were obvious.
According to Chief Operations Manager, Anna Thorsøe: "CAPA has been educating commercial pilots for more than 30 years. To be at the leading edge of pilot training, it has been key to adopt new knowledge and technology. The introduction of Virtual reality-based training in partnership with VRpilot will bring us toward the next 30 years in the industry."
Thor Paulli Andersen, founding partner of VRpilot expressed that: "VRpilot is grateful for the close cooperation with CAPA for the launch of the VRflow as well as the ambition to continue the close cooperation to help increase flight safety through improve quality of pilot training."
VRpilot Aps- solutions created by pilots for pilots: VRpilot is a Danish company that develops and market flight training devices for professional users. Designed for maximum immersion, our simulators are efficient tools for flight training, emergency procedure training, cockpit familiarization, and countless other uses for Approved training organizations and aircraft operators.
Center Air Pilot Academy: Center Air Pilot Academy: CAPA is one of the largest and leading pilot academies in Scandinavia. CAPA provides education for Commercial Pilots Licenses (CPL) as was the first ATO to train MPL pilots world wide. Based in Copenhagen- Roskilde Airport, own B 737 and A320 simulators, more than 50 instructors and a campus accommodating more than 50 students, CAPA is a key supplier of pilots for many airlines.
Media contact details
VRpilot Aps
Dan Ulrich
Mobile: +45 4016 6205
E-mail: dau@vrpilot.aero
Center Air Pilot Academy
Anna Thorsøe
Mobile: +45 2288 2083
E-mail: ana@centerair.dk