Product launch: VRflow MCC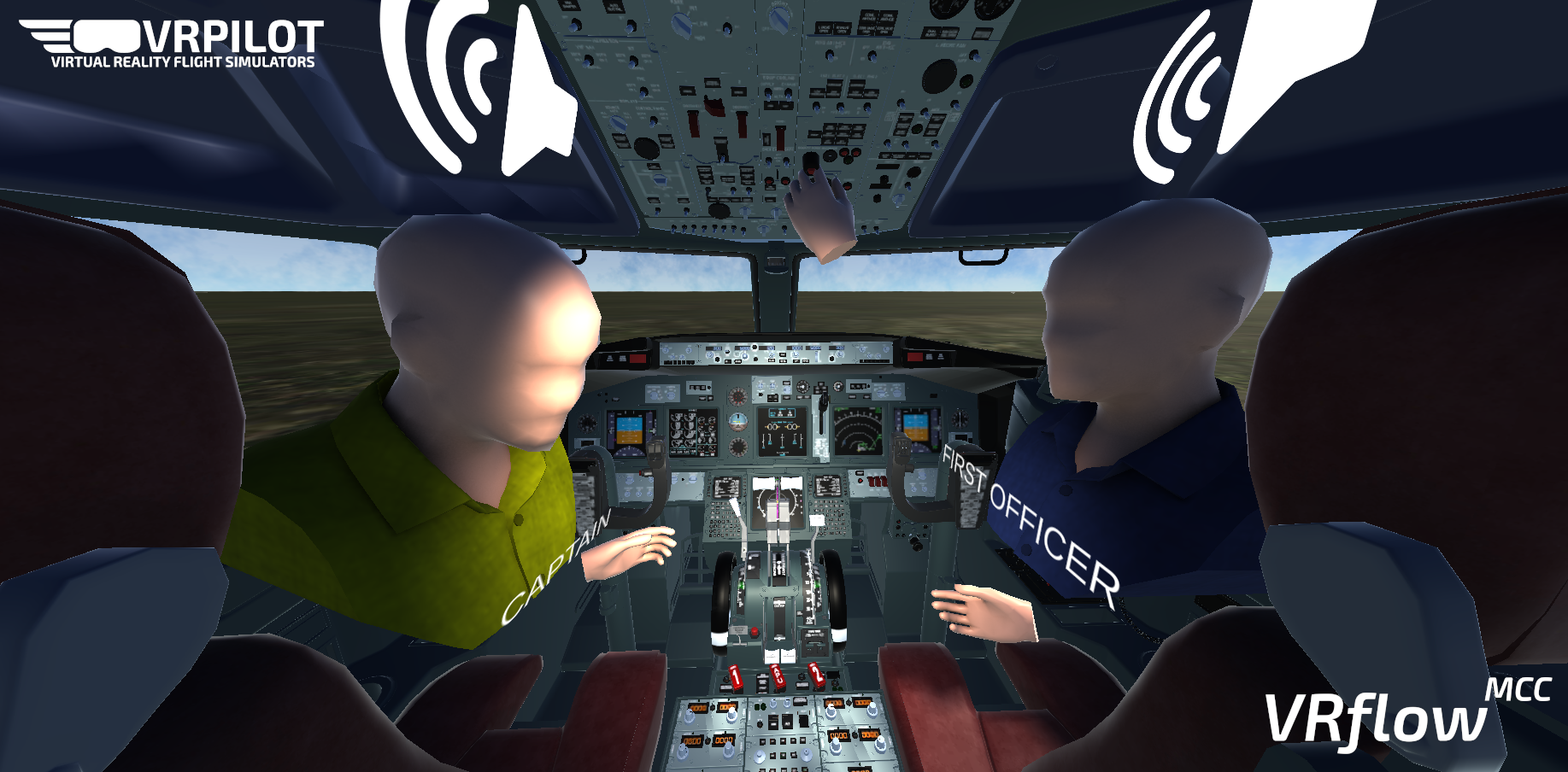 Lystrup, October 1st 2020:
VRpilot officially launches VRflow MCC, the multi-crew variant of the interactive cockpit procedure trainer VRflow. The multi-crew feature enables up to three people to meet up in the same, virtual cockpit and train flows and procedures together – without having to sit together.
Thor Paulli Andersen, partner in VRpilot says: "We're super excited to offer the multi-crew feature of VRflow. It will enable operators of multi-crew aircraft to train their crew together remotely, preparing for flights and check rides in the big simulators. This will save the airlines transport costs and time spent in the big simulators. VRflow MCC will also be a great asset to flying schools when teaching the MCC courses."
VRflow MCC incorporates the same learning techniques as the single pilot version of VRflow, enabling crew to train in learning mode or exam mode. In VRflow MCC, pilots are able to speak together and dynamically swap roles between PF (pilot flying) and PM (pilot monitoring). VRflow MCC will be tailored to the operator's aircraft and procedures.
VRpilot is offering VRflow MCC from today, October 1st 2020.
Contact VRpilot today to hear more about VRflow MCC!
Read more about VRflow MCC here!
Watch a video of VRflow MCC in action below: