Magos and VRpilot to bring touch sensation to VR pilot training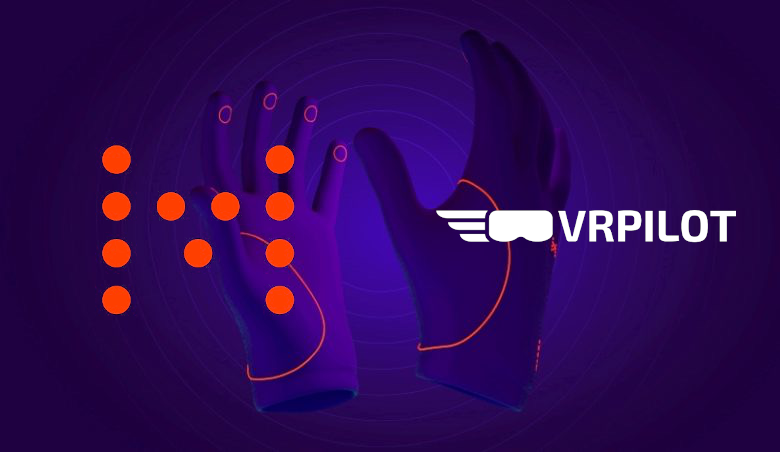 Magos and VRpilot to bring touch sensation to VR pilot training
Magos, a Greek company developing haptic feedback gloves for virtual reality applications, and VRpilot, a Danish company developing pilot training software, have partnered to develop VR cockpit procedure training concept with haptic touch feedback. The concept will use Magos haptic feedback gloves and VRpilot's cockpit procedure training platform, VRflow.
Thor Paulli Andersen, Partner, VRpilot: "We are excited about this collaboration with Magos. They have an amazing and exciting product, and bring a lot of experience with interacting with the virtual world. Together, we will explore the potential of adding a new dimension of immersion to VR cockpit procedure training for pilots. VR is already today a fantastic tool for muscle memory training. Adding the capabilities of the Magos gloves will provide the pilots with dexterity in their training, enhancing training experience. We expect that the collaboration with Magos will be a step on the road to obtaining EASA and FAA simulator hour accreditation of our VRflow training platform. 
Vasilapostolos Ouranis, co-founder and COO, Magos: "We are so pleased to announce a major collaboration with VRpilot. That's right! We have joined forces to integrate the sense of touch into VRpilot virtual reality training applications in the aviation industry. Our common goal is to offer a more immersive, intuitive and natural user experience, where prospective pilots can interact with their fingers in the virtual cockpit, as they would in the physical one.
About Magos
Magos, is the next-generation wearable solution that smashes the benchmark for VR gloves. This is because Magos brings to the table the touch sensation via user's fingers in extended reality environments, being the only one that enables lifelike interactions. This is feasible thanks to Magos unique approach whose fundamental element is the high data accuracy and reliability of the finger tracking. Learn more about Magos at themagos.com or contact us at info@themagos.com.
About VRpilot
VRpilot is a Danish company that designs, develops and sells virtual reality training applications for professional use. Designed for maximum immersion and realism, our solutions are efficient tools for procedure training, cockpit familiarization, and other uses for ATOs, airlines and air forces as well as private individuals. Learn more about VRpilot at vrpilot.aero or contact us at info@vrpilot.aero.