Icelandair selects VRflow for 737 MAX training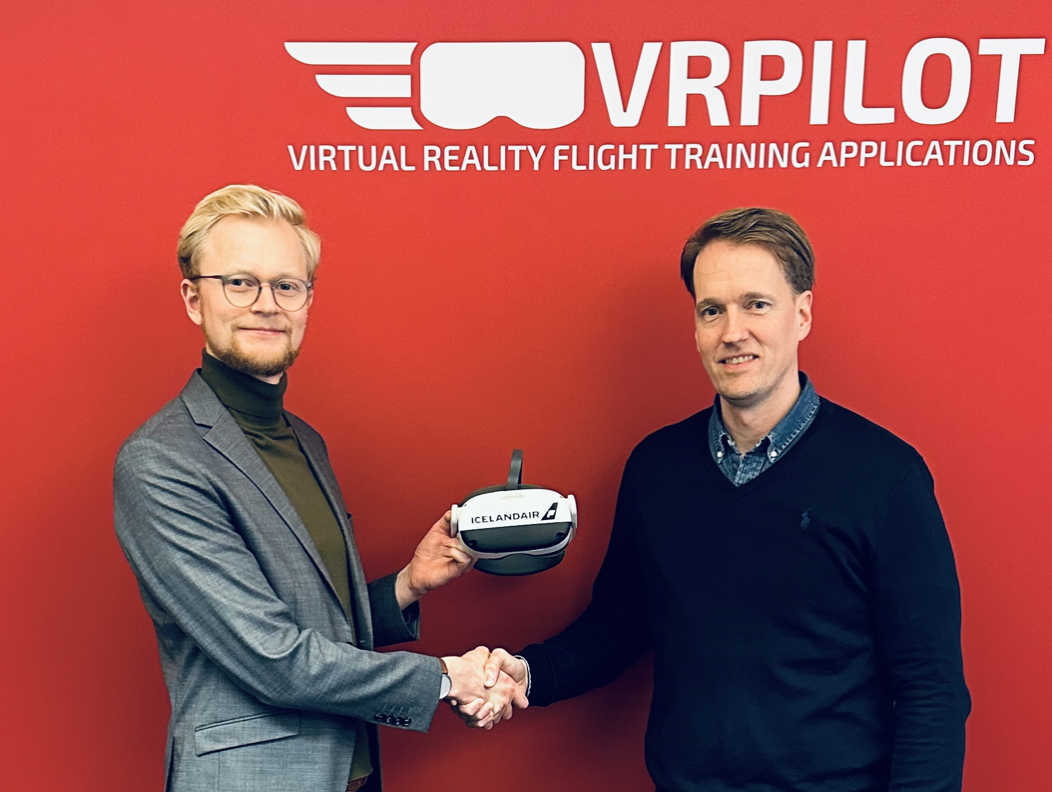 Icelandair selects VRflow for 737 MAX procedure training
Icelandair, the flag carrier of Iceland, has selected VRpilot to deliver immersive procedure training tools for flight crew training on the Boeing 737 MAX. VRpilot will deliver virtual reality headsets with its VRflow procedure training platform, tailored to Icelandair's 737 MAX procedures and cockpit layout. 
Guðmundur Tómas Sigurðsson, Head of Training, Icelandair: Icelandair takes great pride in providing industry leading training to all our crew members and we are continuously looking into methods to improve the quality of our training. It is my firm belief that our cooperation with the great team at VRpilot is a big step towards that goal and we see great opportunities in the future development of the product.
Thor Paulli Andersen, Partner, VRpilot: "We are very proud that Icelandair has selected us to deliver next-gen training tools for their operation. Selecting VRflow for procedure training for their growing 737 MAX operation in demanding conditions is a testimony to the value and quality of our product. This will surely be the beginning of a strong relationship with our Nordic neighbors."
Icelandair has selected the newly launched Pico 4 Enterprise VR headsets to run their version of VRpilot's VRflow platform.
About Icelandair: 
Icelandair is the national carrier of Iceland. With an extensive route network, Icelandair uses the unique geographical location of Iceland as a hub midway between Europe and North America. In 2019, Icelandair  transported 4.7 million passengers to 42 destinations in Europe and North America. Icelandair also operates a domestic network in Iceland, an airfreight and logistics business as well as aircraft leasing and consulting services. 
Icelandair operates a world class training centre that utilizes three state of the art full flight simulators that are operational 24/7 along with cabin trainers and firefighting training equipment. The Icelandair training centre is regularly used by many airlines from around the world due to the quality of training provided by very experienced instructors and staff.
About VRpilot: VRpilot is a Danish company that designs, develops and sells virtual reality training applications for professional use. Designed for maximum immersion and realism, our solutions are efficient tools for procedure training, cockpit familiarization, and other uses for ATOs, airlines and air forces as well as private individuals. Learn more about VRpilot at vrpilot.aero or contact us at info@vrpilot.aero.