Icelandair Elevates Maintenance Training with VRpilot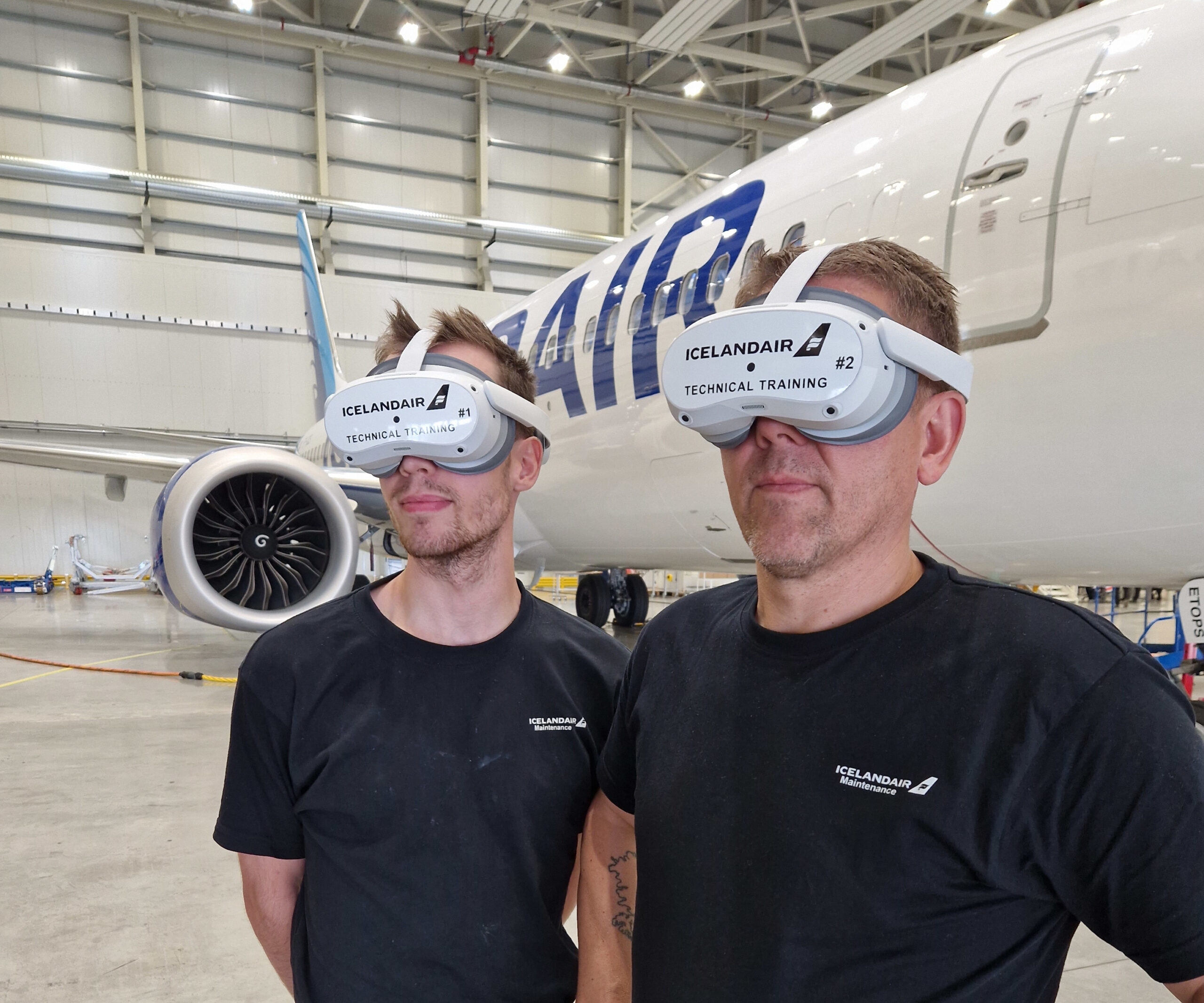 Icelandair Elevates Maintenance Training with VRpilot's Virtual Reality Technology
Icelandair, a leading player in the aviation industry, is expanding its virtual reality training program. Building on the success of its pilot training with VRpilot's cutting-edge technology, Icelandair is now incorporating virtual reality into its maintenance training curriculum. 
Icelandair has been at the forefront of embracing innovative solutions to enhance its training programs. The airline's adoption of VRpilot's virtual reality for pilot training has garnered recognition for its commitment to providing top-notch training experiences. Now, the airline is extending this commitment to its maintenance personnel.
Virtual reality technology offers a highly immersive and hands-on training experience. By integrating VR into maintenance training, Icelandair aims to further improve the skills and knowledge of its maintenance teams. This innovative approach ensures that maintenance staff can practice procedures and gain experience in a realistic environment without needing access to an actual aircraft.
Icelandair's decision to partner with VRpilot for maintenance training underscores the airline's dedication to investing in cutting-edge technology to continually improve its operations. The use of VRpilot's VR technology will allow Icelandair's maintenance teams to explore aircraft systems, components, and procedures in a highly interactive and safe virtual environment.
Hafþór Kristjánsson, Manager of Technical Training at Icelandair, expressed his enthusiasm for this development, saying, "The aviation industry has seen significant advancements in technology over the years, and Icelandair is committed to staying at the forefront of innovation. The introduction of VR training to our technical training department represents a remarkable step forward in the way maintenance and engineering personnel are trained. VR is an innovative approach that allows students to gain hands-on experience in a controlled and safe virtual space, enabling them to develop critical skills in a more efficient and engaging manner".
VRpilot, a leading provider of virtual reality training solutions for the aviation sector, is delighted to extend its collaboration with Icelandair. "We are proud to continue supporting Icelandair in their journey to elevate aviation training standards," said Thor Paulli Andersen, Partner & CTO at VRpilot. "Our VR technology is designed to empower aviation professionals with realistic, hands-on experiences, and we are confident that it will prove valuable in Icelandair's maintenance training."
This expansion of virtual reality training within Icelandair reflects the airline's proactive approach to maintaining a highly skilled workforce and ensuring the highest level of safety and efficiency in aviation operations.
With an extensive route network, Icelandair uses the unique geographical location of Iceland as a hub midway between Europe and North America offering direct flights to more than 50 destinations. Additional to the international route network, Icelandair operates a domestic network in Iceland, an airfreight and logistics business as well as aircraft leasing and consulting services.
VRpilot is a leading provider of virtual reality training solutions for the aviation industry. Its innovative VR technology is designed to enhance pilot and maintenance training by offering realistic, immersive experiences that improve skills and knowledge in a safe and controlled environment.