DHL – European Air Transport selects VRpilot for A300 procedure training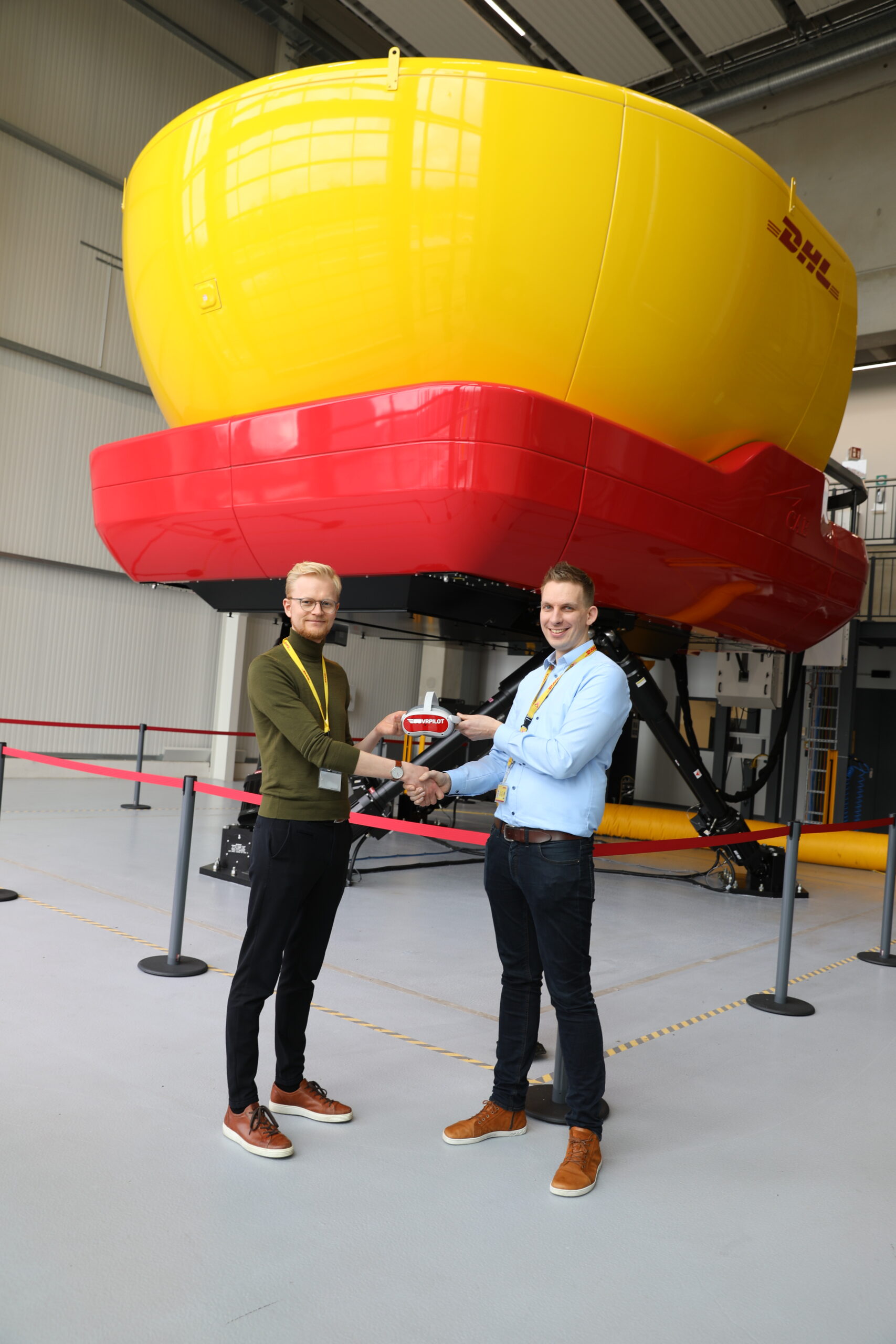 DHL - European Air Transport selects VRpilot for A300 procedure training
European Air Transport (EAT), a wholly owned subsidiary of Deutsche Post DHL Group, has selected VRpilot to deliver virtual reality procedure training technology to its Airbus A300-600RF operation. Delivering a complete virtual reality (VR) procedure training solution, VRpilot will create a custom solution to match EAT's A300 cockpit layout and EAT's procedures. This customization requires a 3D-scanning of the cockpit, mapping the A300 layout and EAT configuration.
The technology will be developed in close collaboration with EAT's hub at Leipzig/Halle Airport (LEJ) and will allow pilots to prepare themselves for the next FFS sessions, either alone or with their sim-partner, making the time in the FFS as effective as possible.
Jochen Timm, Accountable Manager at EAT ATO: "EAT's flight training center at Leipzig/Halle Airport (LEJ) hub is state-of-the art and we are very excited about bringing VR-training to our pilots, providing them with the best possible training facilities. When selecting a supplier, we were very focused on finding a long-time partner with experience within this field of airline operations." 
Daniel Maass, CEO, VRpilot: "We are very proud that EAT has selected us to deliver our cutting edge procedure training tools to support their A300 operation. Our flexible, and highly customizable procedure training platform, VRflow, is a perfect tool to deliver customized modern training tools for an aging aircraft type such as the A300. We will deliver our hypercare solution, including 3D-scanning and customization performed by in-house specialists."
About EAT
European Air Transport Leipzig GmbH (EAT) officially started operations at Leipzig/Halle Airport in spring 2008 as an aircraft maintenance operation and as a registered cargo airline. The company was awarded "Approved Training Organisation" status in March 2022 and has set up its own Aviation Training Centre with two full-scale simulators.
EAT is a 100% subsidiary of Deutsche Post DHL Group and is part of the division DHL Express.
About VRpilot
VRpilot is a Danish company that designs virtual reality aviation training applications for professional use. Designed for maximum immersion and realism, our solutions are efficient tools for procedure training, cockpit familiarization, and other uses for ATOs, airlines and air forces, as well as private individuals. Learn more about VRpilot at vrpilot.aero or contact us at info@vrpilot.aero.