BAA Training Starts Virtual Reality-Based Pilot Training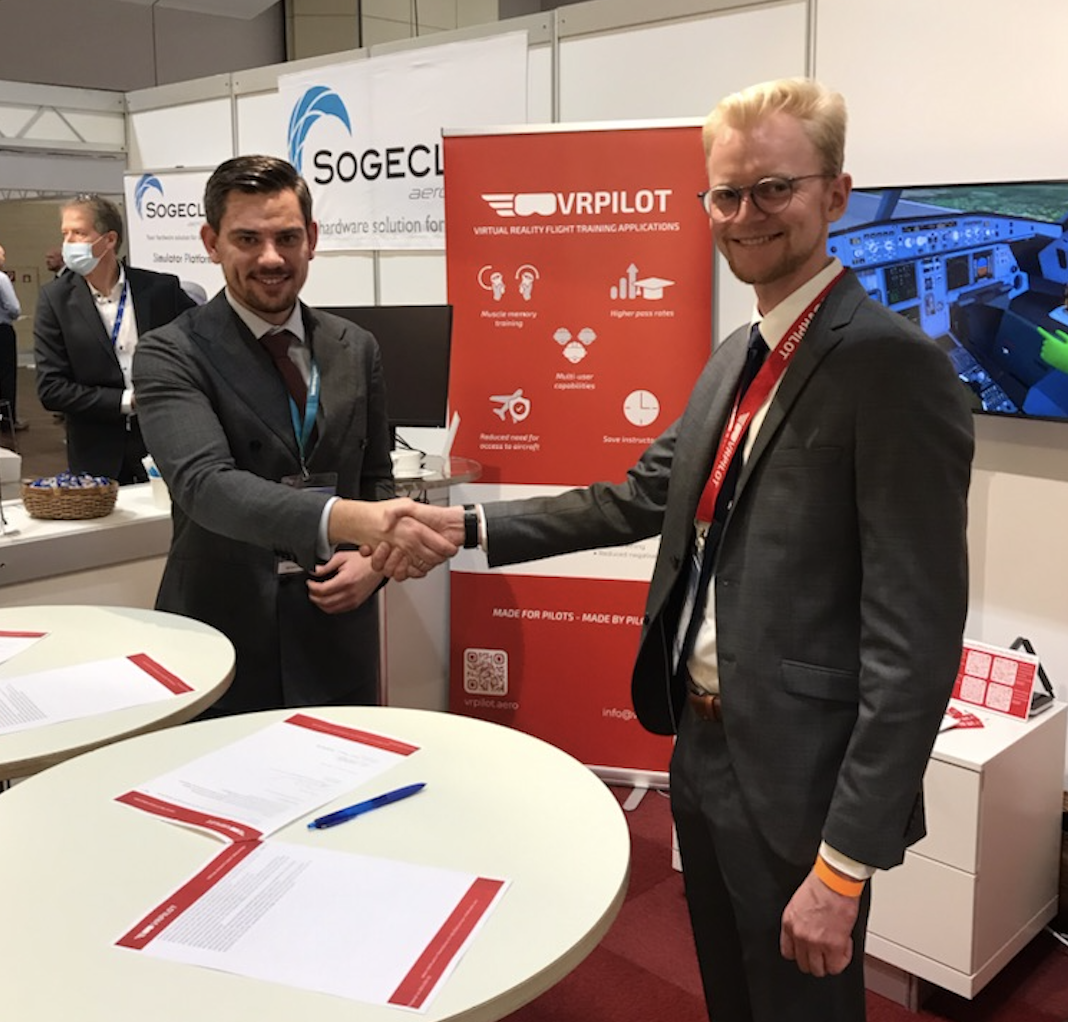 BAA Training Starts Virtual Reality-Based Pilot Training
BAA Training starts virtual reality-based (VR) pilot training as it seeks to be on the leading edge of pilot training. It signed a contract with the VR technology provider, VRpilot ApS, on 2 November 2021 at the European Airline Training Symposium 2021 in Berlin. VRpilot will supply a brand-new VRflow emergency procedure trainer to enhance pilot training at the academy and safeguard an even higher quality level.
From January 2022, the virtual reality-based solution will be embedded into Airbus A320 Type Rating and MCC training, available for corporate and individual clients. Later, it will also become part of Boeing 737NG and Boeing 737 MAX Type Rating programs and different courses. From the Ab Initio perspective, VR will serve as an additional tool for ground school and flight school students' lectures and other training.
Aivaras Lukauskis, Product Manager at BAA Training, says: "BAA Training advocates new ideas and innovative solutions that offer a completely immersive, visual and sound-based experience and aims to teach its students to tackle real-life situations in the early stages of the training. VR technology provides a safe and flexible environment to learn and develop necessary skills needed to react quickly and handle even the most difficult scenarios. We have selected VRpilot as the equipment provider and will use VRflow, which offers multi-dimensional real-time simulation and an intuitive and transparent interface."
Thor Paulli Andersen, founding partner and CTO for VRpilot: "VRpilot is grateful for this opportunity to work with BAA Training and to be part of their journey on future pilot training and to help increase flight safety through improved quality of pilot training."
EASA confirms that adopting the latest technologies and applying other training devices than full flight simulators can bring tangible benefits for pilot training. Therefore, it is pursuing the modernization of its regulation and is moving towards officially approving VR as a suitable concept for professional pilot training purposes.
About BAA Training
BAA Training is one of the TOP three independent aviation training centres in Europe. It is one of the very few Approved Training Organizations (ATO) in Europe delivering both Ab Initio and Type Rating training. Operating eight own Airbus A320, Boeing 737MAX, Boeing 737NG, Boeing 737CL full flight simulators (FFS) and a network of over 69 partners' FFSs in 19 locations, the company offers a total of more than 45 training programs, including MPL, UPRT and distance learning options. Headquartered in Lithuania, BAA Training also operates in Spain, Vietnam and China. BAA Training will open a new training centre near Paris Orly airport in 2023. For more information about BAA Training, please visit www.baatraining.com
About Avia Solutions Group
Avia Solutions Group is the largest aerospace business group from Central & Eastern Europe offering aviation services worldwide. With 83 international offices and production stations, it unites a team of more than 7000 professionals providing state-of-the-art solutions in aviation industry and beyond.
For more information about Avia Solutions Group, please visit www.aviasg.com
About VRpilot
VRpilot is a Danish company that develops and market flight training devices for professional users. Designed for maximum immersion, our simulators are efficient tools for flight training, emergency procedure training, cockpit familiarization, and countless other uses for Approved training organizations and aircraft operators.
For further information, please do not hesitate to contact:
Kristina Valaityte
Director of Marketing and Communication Department
BAA Training
+37 061178434
k.valaityte@baatraining.com
BAA Training in Social Media:
LinkedIn: https://www.linkedin.com/groups/3887713
Facebook: www.facebook.com/BAATraining
YouTube: www.youtube.com/user/marketingBAA
VRpilot press contact:
Dan Ulrich at mobile +45 40166205 or dau@vrpilot.aero