BAA Training expands use of virtual reality for flight training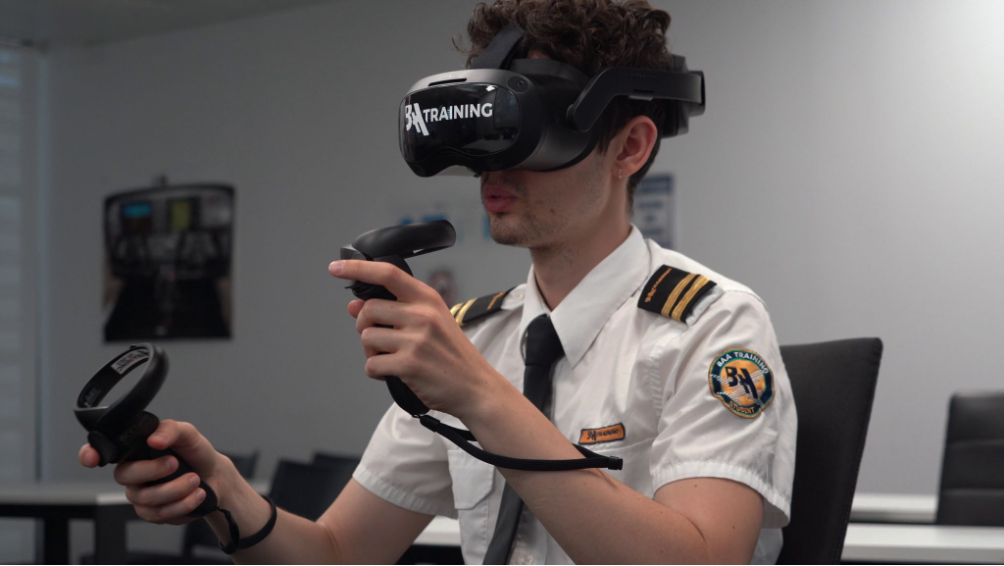 BAA Training expands use of virtual reality for flight training
Vilnius, August 25 2022: After successfully implementing virtual reality (VR) technology for procedure training on their MCC course on the Airbus A320, BAA Training expands the use of VR.
BAA Training will add VR procedure training for the Boeing 737NG from Danish provider VRpilot to their training portfolio, while increasing the number of VR headsets available to students. BAA Training currently employs the HTC Vive Focus 3 with VRpilot's VRflow procedure training software. This standalone VR-headset has the right build quality, high resolution, wide field of view and business warranty which fits the needs and requirements of BAA Training.
Expanding the use of VR for procedure training from MCC courses to include type ratings, BAA Training is making VR an integral part of its training program.
Aivaras Lukauskis, Head of Product Development, BAA Training: With a support of VRpilot's software and introducing a new aircraft type, allows us in BAA to jump on this development and slowly introduce it into our trainings. Our core trainings of A320 and NG are now fully covered in Virtual Reality cockpit flow procedures! Next stop B737 MAX!
Thor Paulli Andersen, Partner, VRpilot: BAA Training's commitment to the use of VR is a testimony to the benefits of using this technology in pilot training. We are proud to collaborate with BAA Training, who is one of our core customers and partners in advocating the use of VR for better, safer and more proficient pilots.
About BAA Training: BAA Training, headquarted in Vilnius, Lithuania, is one of the TOP 3 biggest independent aviation training centres in Europe building your professional future globally. Certified as an Approved Training Organization (ATO), BAA Training offers Fixed or Rotary wing Ab Initio, Type Rating, Cabin Crew, Ground Handling, Flight Dispatcher training solutions including online training courses and prepares approximately 1,000 aviation professionals yearly. BAA Training clients come from 96 countries.
About VRpilot: VRpilot is a Danish company that designs, develops and sells virtual reality training applications for professional use. Designed for maximum immersion and realism, our solutions are efficient tools for procedure training, cockpit familiarization, and other uses for ATOs, airlines and air forces as well as private individuals.