Aviomar implements virtual reality procedure training from VRpilot​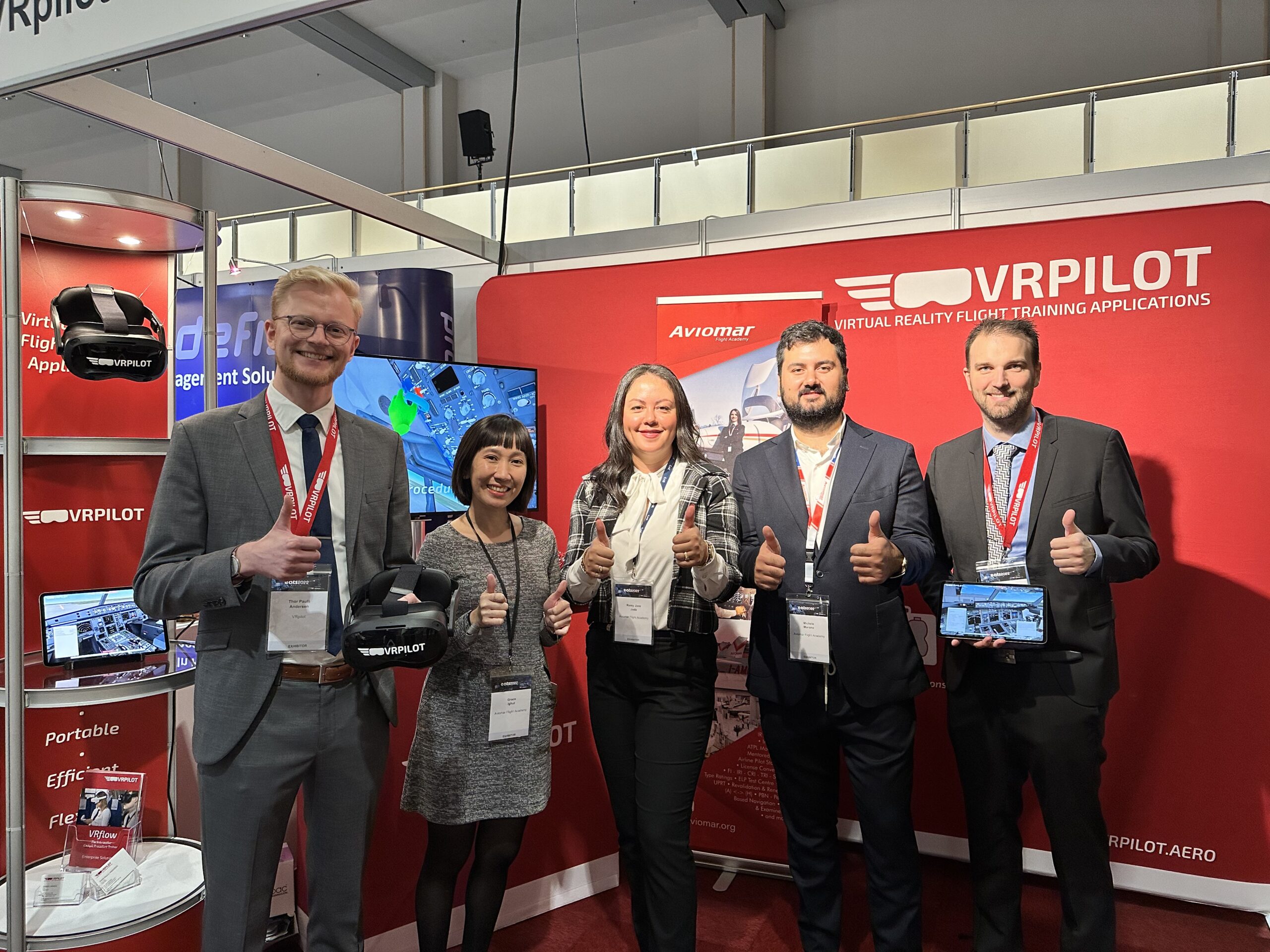 Aviomar implements virtual reality procedure training from VRpilot
Aviomar, one of the leading European flight academies, has selected VRpilot to deliver virtual reality (VR) procedure training tools for their Ryanair mentored APS MCC course on the Boeing 737NG. VRpilot's procedure training platform, VRflow, enables students to become familiar with procedures, cockpit layout and aircraft systems on their own before setting foot in the simulator. This means that students will be ready to focus on the multi-crew cooperation training from the very first lesson without spending instructor and simulator resources on technical skills, such as cockpit layout and procedure knowledge. 
Captain Yari Franciosa, Chief Instructor – MCC, Aviomar: "We are excited to announce our partnership with VRpilot. Combined with our highquality training standards, VRflow technology will help us optimize our APS MCC courses, leading to a faster and more accurate learning for our students."
Daniel Maass, Partner, VRpilot: "Aviomar's decision to implement VRflow for procedure training is a testimony to the value and maturity of our product. We are proud to support Aviomar's operation with the next generation of procedure training tools."
About Aviomar:
Aviomar Flight Academy is a recognized and established leader in the aviation industry with over 40 years of experience. We offer a full range of professional pilot training, maintenance, aerial work and sales services. We are also an official training partner of Ryanair, Europe's largest airline. We have two locations in Rome — our Rome Training Centre, located in Urbe Airport has one of the largest fleets in Italy with 22 aircraft and our Monterotondo Training Centre features both fixed-based and and full-flight simulators. Our training centres comprises of modern facilities, state-of-the-art flight simulators and a vast fleet of aircraft which combined to a staff made up of some of the most experienced and sought-after professionals in the Italian aviation industry ensure top-notch training for future airline pilots.
About VRpilot:
VRpilot is a Danish company that designs, develops and sells virtual reality training applications for professional use. Designed for maximum immersion and realism, our solutions are efficient tools for procedure training, cockpit familiarization, and other uses for ATOs, airlines and air forces as well as private individuals. Learn more about VRpilot at vrpilot.aero.